Are you anxiously awaiting Maryland waterfowl season? It will be here before you know it! Long known as some of the best public land duck hunting in the region, Maryland waterfowl season is a can't miss event. Along with migratory game bird hunting, there are also exciting social events that occur during this season. As Maryland locals, we have all the information you need to be in the know about this game bird hunting season.
As you plan to visit the Chesapeake Bay area, be sure to utilize our complimentary Vacation Guide. It is a time-saving tool that will provide you with insight into the best things to do and see in the area. 
All About the
Maryland Waterfowl Season
A waterfowl is a bird that lives on or around water. They are strong swimmers with waterproof feathers and webbed feet. Over 40 waterfowls species reside in Maryland, including various breeds of ducks, geese, and swans. The state has a rich history and tradition of waterfowl hunting, and outdoor enthusiasts from near and far anticipate this season every year. 
As with any hunting season, Maryland waterfowl season comes with its own set of rules and regulations. Shooting hours are one half-hour before sunrise to sunset. Dates and daily bag limits for individual waterfowl seasons vary, and they run from September to January. You can find specific numbers on the Maryland Guide to Hunting and Trapping website. All migratory game bird hunters must possess a valid Maryland Migratory Game Bird Stamp from the Maryland Department of Natural Resources Wildlife and Heritage Service Center.
The Easton Waterfowl Festival
The Easton Waterfowl Festival is an annual event that has been held each November in the eastern Maryland town of Easton for over 45 years. Proceeds of this fantastic event benefit wildlife conservation, education, and research. The goal is to create, restore, and conserve waterfowl habitat throughout the Chesapeake Bay Watershed and nearby coastal bays. 
The Waterfowl Festival is a wildlife art show, sportsman's expo, and small-town festival that celebrates all things "Eastern Shore" and showcases Easton in all its autumn glory. Throughout the event, visitors have the opportunity to meet the country's finest wildlife artists, including painters, sculptors, carvers, and photographers. They can gaze at their mesmerizing work at galleries spread across historic downtown Easton.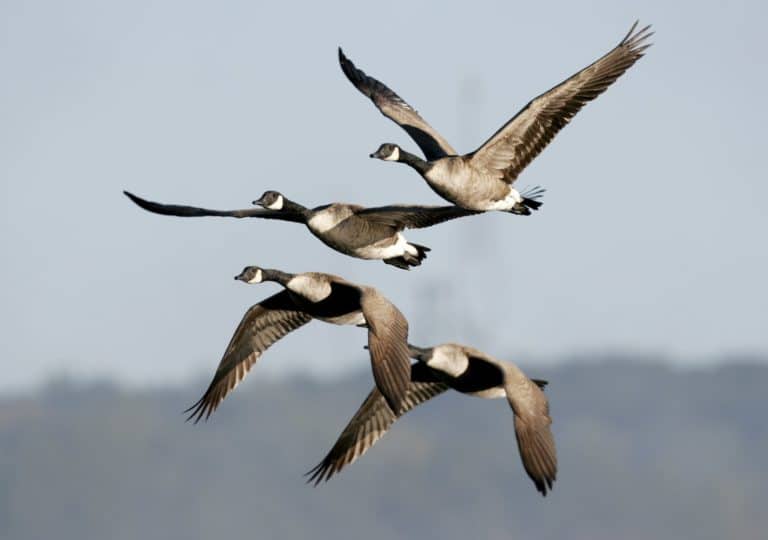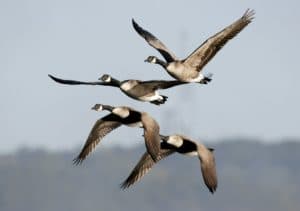 Exciting events throughout the festival include:
Dock Dogs Competition

Retriever Demonstrations

World Championship Goose and Duck Calling Contests

Fly Fishing Demonstrations

Raptor Demonstrations
Additional attractions of the festival include: 
Beer and wine tastings

Live music

Kids arts and crafts

Painting classes

Silent auction
Winter Waterfowl Walks at Eastern Neck Wildlife Refuge
If you have ever wanted to walk through the natural habitat of Maryland wildlife, this experience is for you. The Winter Waterfowl Walks at Eastern Neck Wildlife Refuge take place on the first Saturday of the month throughout winter months (December, January, February). The walks are two miles long and last about two hours. Guests will walk the refuge with local birding experts and naturalists to observe seasonal flora and fauna, wintering waterfowl, and local wildlife. Animals species that might be spotted include Canada geese, tundra swans, sea ducks, mallards, bald eagles, and wild turkeys. 
These winter walks take place in exclusive areas of the Eastern Neck National Wildlife Refuge that are usually closed to the public. This is a one of a kind experience! Before you embark on this adventure, be sure to bring binoculars, cameras, boots, and warm clothing. 
The Hunt for Luxurious Lodging Is Over, Stay at Inn at Huntingfield Creek
Don't go on a wild goose hunt for somewhere to stay in Maryland, choose Inn at Huntingfield Creek. Our elegant bed and breakfast resides on the Eastern Shore of Maryland in the charming town of Rock Hall. When you stay with us, you will be in the heart of the best places to experience Maryland waterfowl season. Our vast grounds complete with water views, trails, and wildlife, make our inn an ideal place for wildlife fanatics to stay. 
If you're visiting Eastern Maryland to enjoy waterfowl season, stay in our Garden Cottage. This spacious accommodation will provide you with everything you need to feel at home during your stay. Just a few steps away from our natural pond and ceremonial garden, this charming bungalow is surrounded by majestic trees and a private garden. Original cottage windows and cabinetry are remnants of an earlier day, but the balance of this roomy cottage is completely remodeled for guest convenience. The Garden Cottage features one king bed and two twin beds, a furnished bistro kitchen, a dining table, and a cozy fireplace. An outdoor barbeque grill allows the opportunity for a casual meal in the private garden. This cottage is one of our pet-friendly accommodations, so feel free to bring your furry family member with you. 
To begin planning your trip to the Maryland Eastern Shore, check our availability, and select your perfect room. We can't wait to have you!