If you're looking for something extraordinary to do this winter in Maryland, let it be an unforgettable escape to the Eastern Shore. Not only are there plenty of things to do on the Eastern Shore in winter, but it allows you to relax, unwind, and escape the busy pace of the holiday season at our exquisite Maryland Bed and Breakfast – truly the best getaway of winter in Maryland.
It won't take you long to see why we think the Inn on Huntingfield Creek is the best place to spend some time during what is sure to be a cold winter in Maryland. Our exquisite Bed and Breakfast is located near Rock Hall, MD, where you'll not only enjoy the small-town character of this historic town but will have plenty of time to relish in the gorgeous scenery of the famed Eastern Shore of Maryland.
Our Eastern Shore Bed and Breakfast is more than a quiet and beautiful place to enjoy the best of winter in Maryland. The small towns here each offer something unique, with various exciting shops, delightful restaurants, cultural attractions, and, of course, unbeatable natural beauty. Winter is also the perfect time to savor delicious local oysters and treat yourself to a restorative getaway far away from crowds and noise.
The Inn at Huntingfield Creek offers sensational lodging, unparalleled hospitality, and plenty of time for couples to relax, unwind, and enjoy some uninterrupted time together, making it the perfect place to enjoy winter in Maryland. Whether you're looking for a cozy place to curl up and enjoy some quality time on your couples getaway in Maryland or you're looking for fun adventures to enjoy together, you'll find exactly what you're looking for at our #1-rated Bed and Breakfast on the Eastern Shore of Maryland. Book your winter getaway in Maryland today!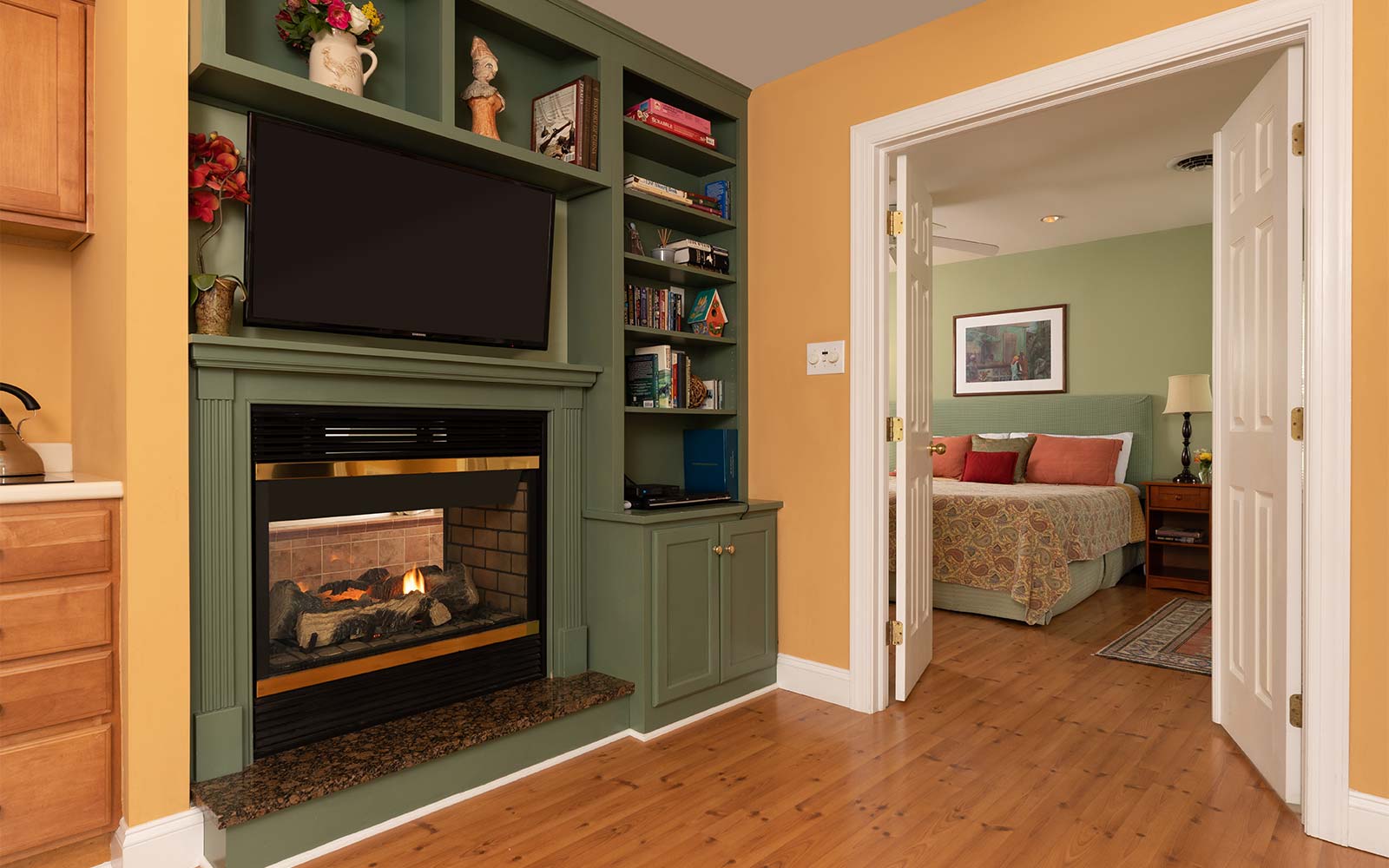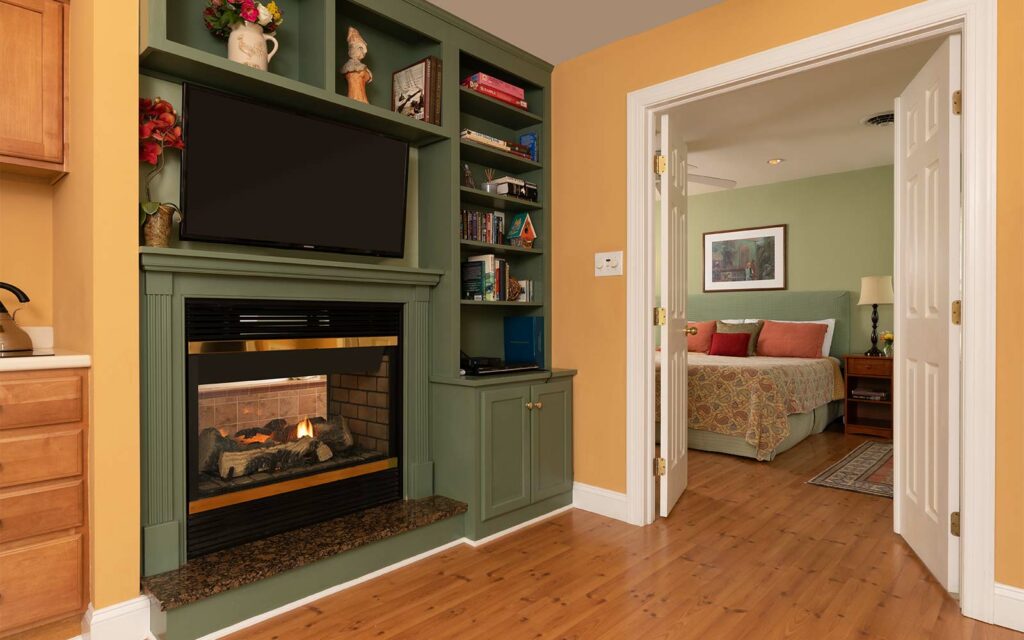 The Best Getaway in Maryland This Winter
When it comes to finding the perfect place to unwind and enjoy the splendor of winter in Maryland, there's nowhere better than the luxury accommodations at our Eastern Shore Bed and Breakfast. The Inn on Huntingfield Creek embraces the best of the laid-back Eastern Shore lifestyle and has a long-standing reputation for excellence. Every detail is tended to with care, so you don't have to worry about anything – other than relaxing and having some fun, of course.
From the casually elegant atmosphere at our Bed and Breakfast to the high-end amenities you'll enjoy in our guest rooms or private cottages, it's easy to see what makes us one of the best places to enjoy winter in Maryland. From the moment you arrive, you'll be surrounded by the tasteful decor, warm hospitality, and the quiet, upscale ambiance you crave in your getaway. At times, it'll feel like you have this elegant retreat all to yourselves!
Our Inn offers a wonderful range of value-added amenities for you to enjoy while you're staying with us, too, not least of which is breakfast each morning of your stay. Our gourmet breakfast is the perfect way to kickstart your day and fuel up for a fun day of adventure – or relaxation – on the Eastern Shore.
We offer 70 gorgeous acres for you to enjoy throughout your stay, too. There are walking paths around the property, including those that take you down to the water – meaning you don't even have to travel beyond our property to enjoy the best of winter in Maryland.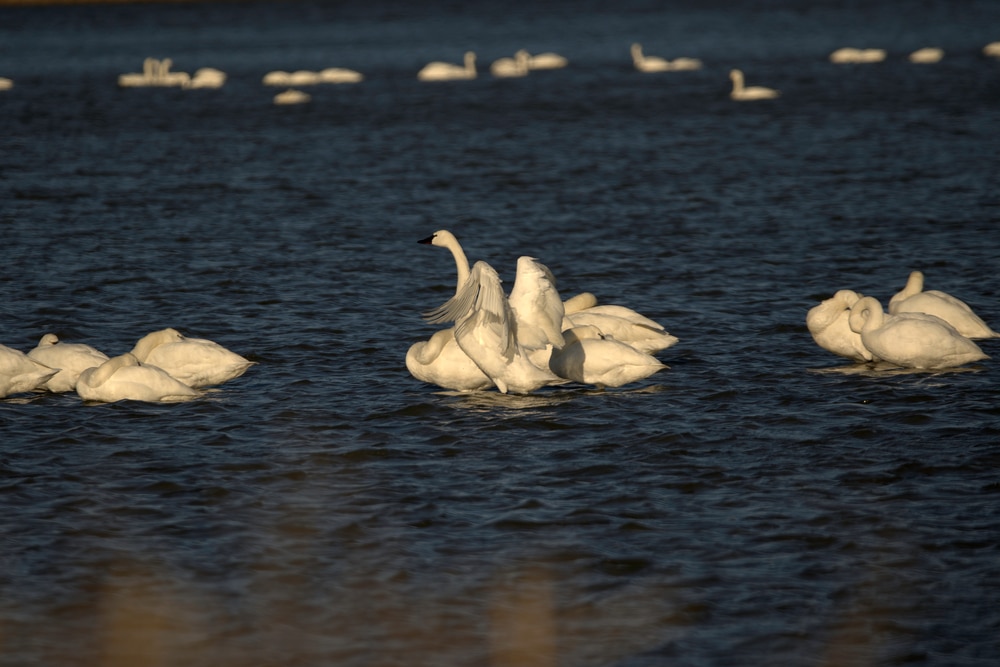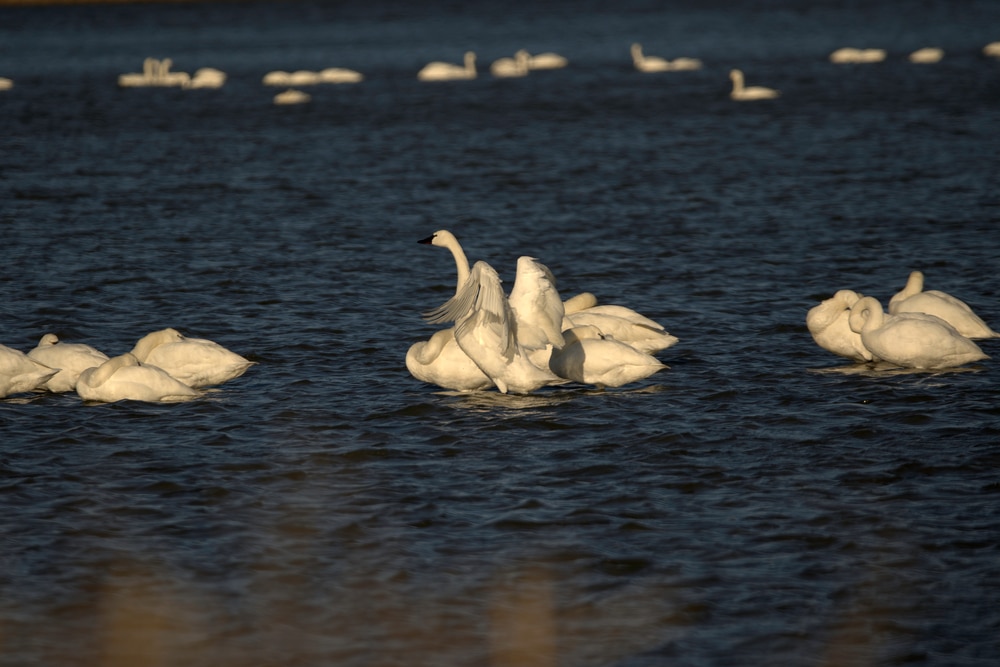 Things to do This Winter in Maryland
We welcome you to relax in style for the duration of your couple's getaway in Maryland in winter – but there are also plenty of fun and romantic things to do in Rock Hall and the broader Eastern Shore.
Walk the trails and admire the tranquil beauty at the Eastern Neck National Wildlife Refuge. Winter, usually between November and March, is also the best time to see the wintering Tundra Swans and other waterfowl at the refuge. We also recommend visiting the Blackwater National Wildlife Refuge, known for its large breeding population of American bald eagles.
It gets cold during the winter in Maryland, so if you're looking for things that don't involve the outdoors, consider enjoying some live music at

The Mainstay

 in downtown Rock Hall, MD. 

Winter is oyster season on the Eastern Shore. There's no better time to enjoy them. Great places to try them include Blue Heron Oyster House and Bay Wolf.
Do a little wine tasting at local wineries, like Crow Vineyard and Winery, our favorite (and the closest!) of the many Eastern Shore Wineries.
Explore the small towns of the Eastern Shore and do a little shopping. The most popular places to visit include our very own Rock Hall, St. Michaels, and Chestertown.
It may seem simplistic, but one of the best ways to enjoy winter in Maryland while on the Eastern Shore is to get out and take a quiet country drive. The scenery is gorgeous!
Winter in Maryland is also a popular time to visit the Eastern Shore to hunt waterfowl and deer.
Just because it's cold outside doesn't mean you should skip a trip to the beach. Visiting the Eastern Shore's most popular beaches in winter is actually magical. They are still just as beautiful but now entirely deserted!
As you can see, there's more than one way to enjoy your winter getaway in Maryland. What you do once you're here is entirely up to you, but romantic moments await you at our Rock Hall, MD Bed and Breakfast. Book your getaway in Maryland today!