Wine tasting may not be at the forefront of your mind when planning a trip to Maryland's Eastern Shore, but it's a wonderful way to spend a quiet fall afternoon!  There are several delicious Maryland wineries within easy driving distance of our Bed and Breakfast, too, offering you an outstanding opportunity to sip and swirl your way through the beautiful countryside.
The Chesapeake Wine Trail, centered, of course, by the stunning Chesapeake Bay, is home to some truly delicious wine. More than a dozen Maryland wineries are found in this region, all of which produce wines that pair exquisitely with the fresh and delicious seafood you'll enjoy here. The Eastern Shore of Maryland is definitely a destination worth experiencing, especially during these quiet months of fall – and it's an adventure made more delicious when you visit these wonderful wineries.
Local wines are the only indulgent reason to visit the Eastern Shore, though.  Our luxurious Bed and Breakfast, located in the quaint seaside town of Rock Hall, is an enchanting place to relax & unwind. We offer you unparalleled luxury, gorgeous views, and exceptional hospitality.  Book your room at our Eastern Shore Bed and Breakfast today!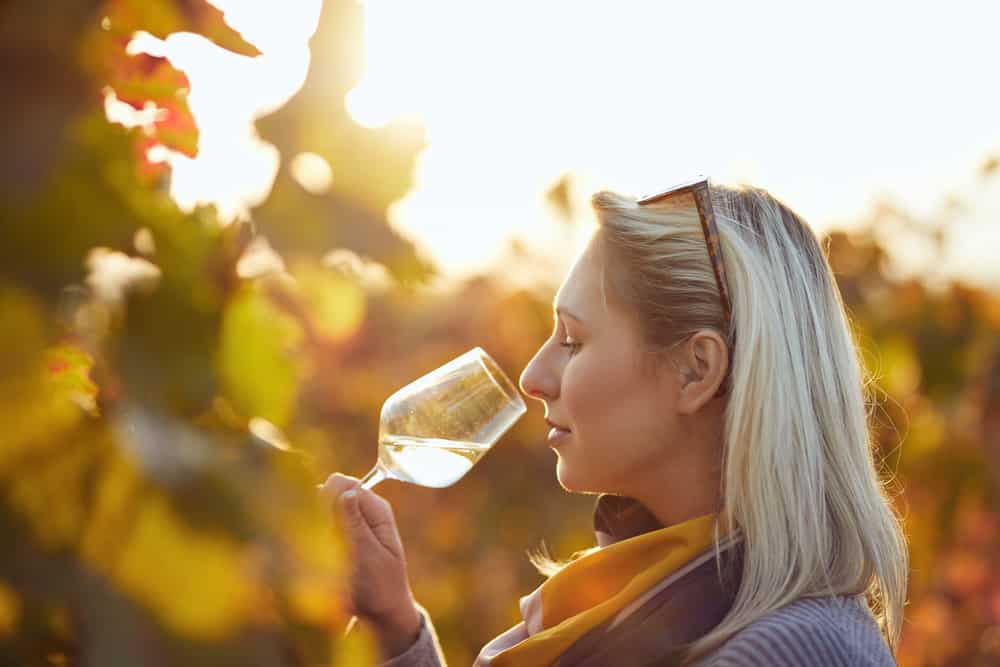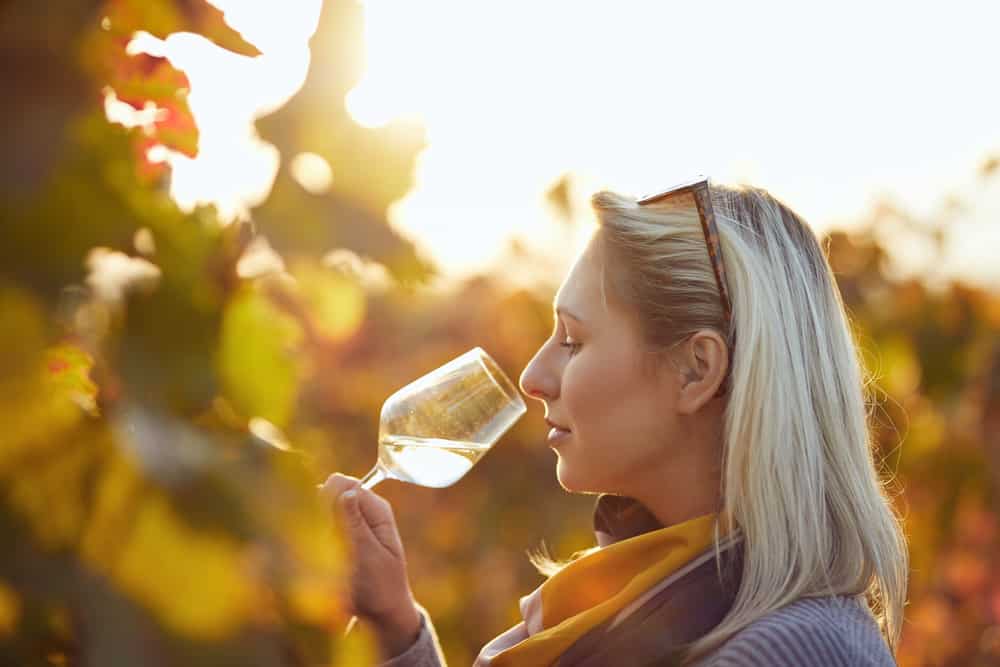 5 Great Maryland Wineries on the Eastern Shore
Growing wine grapes has long been a part of Maryland's agricultural past, dating back to 1648, with the earliest recorded instance of winemaking in Maryland. There are more than 80 wineries across Maryland, with 12 of them being right here in the Chesapeake Bay area. There are several wine trails in the state, but the one that includes the Eastern Shore is the Chesapeake Wine Trail.
The Chesapeake Wine Trail includes 12 sensational Maryland wineries, and all feature wines explicitly grown to pair with the Eastern Shore's impeccable seafood. These Maryland wineries are a must-do for any wine lover. Not only are the wines delicious, but they pair perfectly with the breathtaking views and warm hospitality you'll experience here.  Talk about a perfect wine-focused getaway!
Though there are 12 Maryland wineries on the Chesapeake Wine Trail, we've narrowed our focus here to the five closest to our Bed and Breakfast.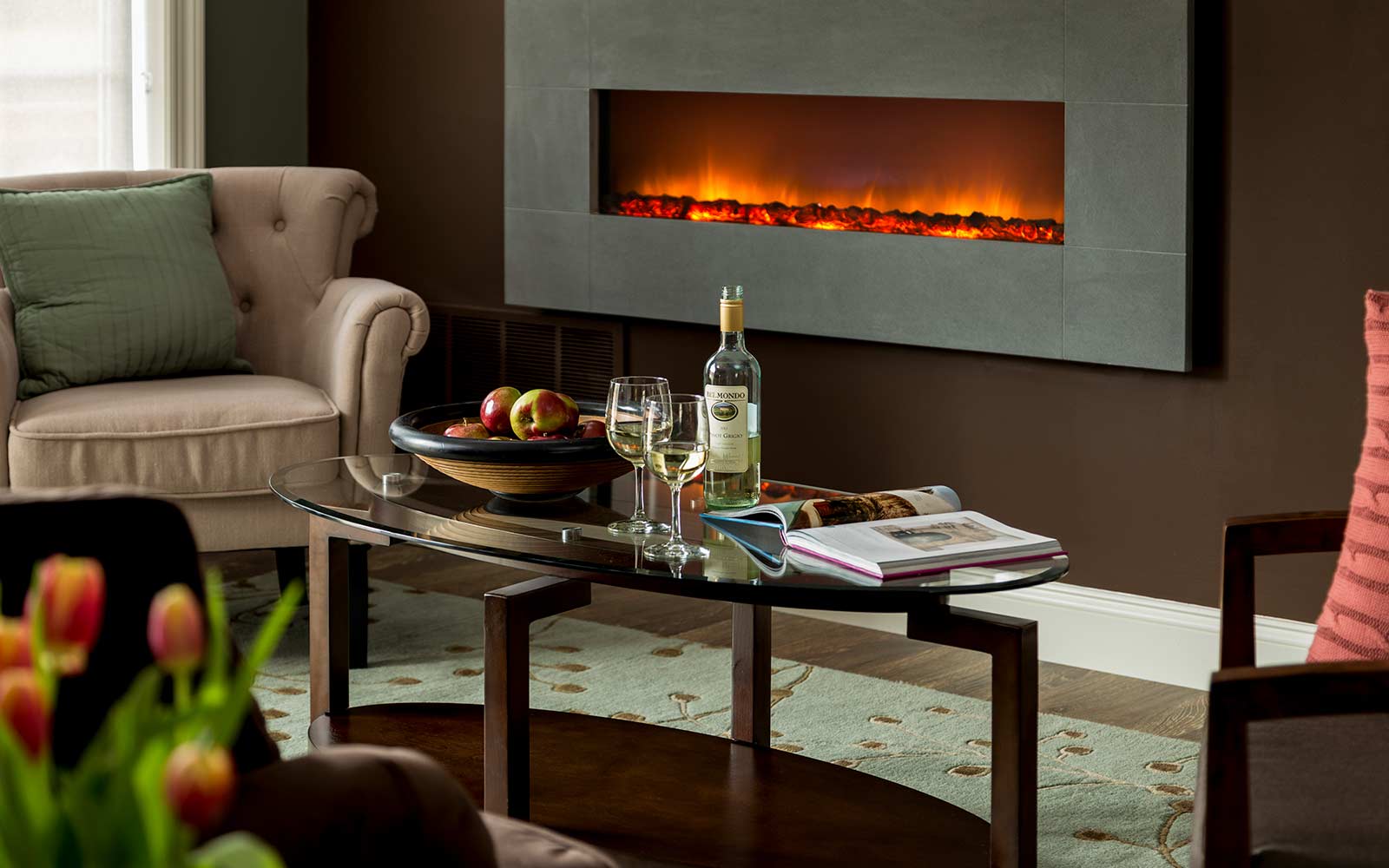 A Taste of Luxury at our Eastern Shore Bed and Breakfast
There's something special about the Eastern Shore of Maryland in the fall. Delicious wine from Maryland wineries is freely flowing during this harvest season, but so are the agricultural bounties otherwise grown and produced in this area.  Add to these delicious tastes the sights and sounds of fall – including incredibly vibrant fall foliage – and you have the recipe for a wonderfully romantic getaway. It's truly a feast for the senses.
The opportunity to stay at the Inn on Huntingfield Creek n is a rare treat indeed.  We pride ourselves on offering a relaxing getaway to our guests, complete with luxurious accommodations and exceptional amenities.  You'll want for nothing during your time at our Eastern Shore Bed and Breakfast, and we have no doubt you'll leave ready to plan your next getaway back to our secluded life of luxury.
When we say there is nothing quite like a stay at our luxurious Inn, we mean it! Book your room at our Eastern Shore Bed and Breakfast today!