If you are a history and culture enthusiast, a trip to the Maryland Eastern Shore is an ideal vacation for you. It exudes history and offers plenty to see and do. Inn at Huntingfield Creek sits in the waterfront town of Rock Hall and is an ideal spot from which to explore as many Maryland Eastern Shore historic sites as you like.
Use our complimentary Vacation Guide to map out your visit to the Chesapeake Bay Area. We have insider tips on the best restaurants, events, and attractions. 
Maryland Eastern Shore Historic Sites
1. Chestertown
Chestertown is a historic small town in Kent County. A day spent here is sure to bring out your inner history buff. It's home to the Kent County Civil War Monument, which lists the names of Maryland soldiers that were sent to fight for the Union and Confederate armies. Since Maryland is a border state, it sent men to both the North and the South during the Civil War. Union names are listed on the north side of the monument, Confederates on the south. 
While visiting Chestertown, stop in the G.A.R. Sumner Hall. It's one of two existing African American Grand Army of the Republic buildings still standing in the United States. This space was created in 1908 by local African American Union veterans from the Civil War. It has served as a hub of African American social gatherings and cultural activity for six decades in Chestertown. Now Sumner Hall hosts musical events and welcomes visitors on Saturdays to explore its exhibits documenting African American life, history, and culture in Kent County.
2. Revolutionary War Historical Battleground
The Battle of Caulk's Field occurred August 30-31 in 1814 in Kent County. The British navy had the task of blockading American ships on the Chesapeake Bay and transporting Royal Marines and sailors to points of attack. Using a fleet of battle-rigged ships, they harassed and disrupted American military, commerce, and citizens.
Today, Caulk's Field is Maryland's best-preserved War of 1812 Battlefield and remains relatively unaltered. To keep it preserved, you may not physically enter Caulk's Field, but you can admire it from afar. However, you can learn more about the battle by visiting The Caulk's Field Monument, located in Fairlee. 
3. Harriet Tubman Underground Railroad National Historic Park
During your getaway to Rock Hall, venture on a day trip to the Harriet Tubman Underground Railroad National Historic Park. The Underground Railroad's best-known conductor, Harriet Tubman, risked her life to guide over 70 enslaved people north to new lives of freedom. The National Park preserves the same landscapes she used to carry herself and others away from slavery. 
At the Visitor Center, you'll find exhibits, audio-visual tools, and interpretive programs, to teach you about the Underground Byway and the life and legacy of Harriet Tubman.
Inn at Huntingfield Creek Is Your Hub for History
If you desire to be near Maryland Eastern Shore historic sites, stay at Inn at Huntingfield Creek in Rock Hall. We are within proximity to the sites listed above and sit upon 70 acres of breathtaking landscaping.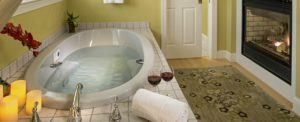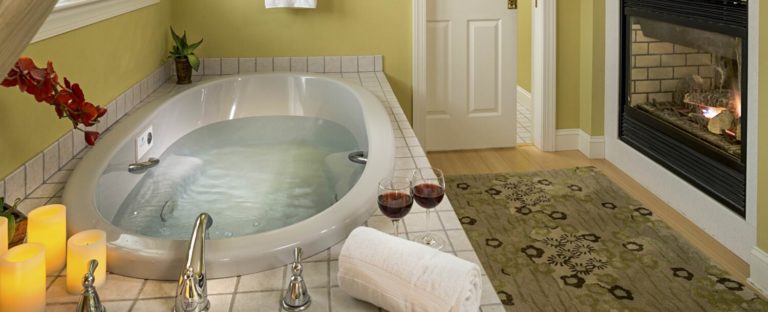 Rest your head in our Zen Cottage. This cottage was designed with your comfort in mind. It features a Tempur-Pedic topped king-size bed, oversized whirlpool tub, cozy gas fireplace, and separate living room and furnished kitchen. When you exit through the double French doors, take a brief walk to our scenic waterfront dock. You'll feel pure relaxation and bliss in no time. Check our availability and start planning your trip to the Maryland Eastern Shore today.