The Eastern Shore of Maryland is a great cycling destination with flat, rural roads and stunning scenery. It's for these reasons that the world-famous VBT bike tours offered by Vermont Bicycling Vacations (VBT) come through the area. The crew with these amazing VBT bike tours will bring you to and through the stunning Eastern Shore of Maryland for six magical days and will even use our Bed and Breakfast as a lodging partner.
We can think of few better ways to spend six days this spring or fall, apart from spending the entirety of the time at our zen-like Inn, of course. Not only will you be treated to the delicious seafood and stunning views that Maryland's Eastern Shore is known for, but you'll also be treated to exceptional hospitality at our Bed and Breakfast in Rock Hall, MD.
If you've been longing to ride through the scenic countryside and explore the Eastern Shore of Maryland, it's time to book one of the best VBT bike tours. We can't wait to see you biking through the area this spring or fall!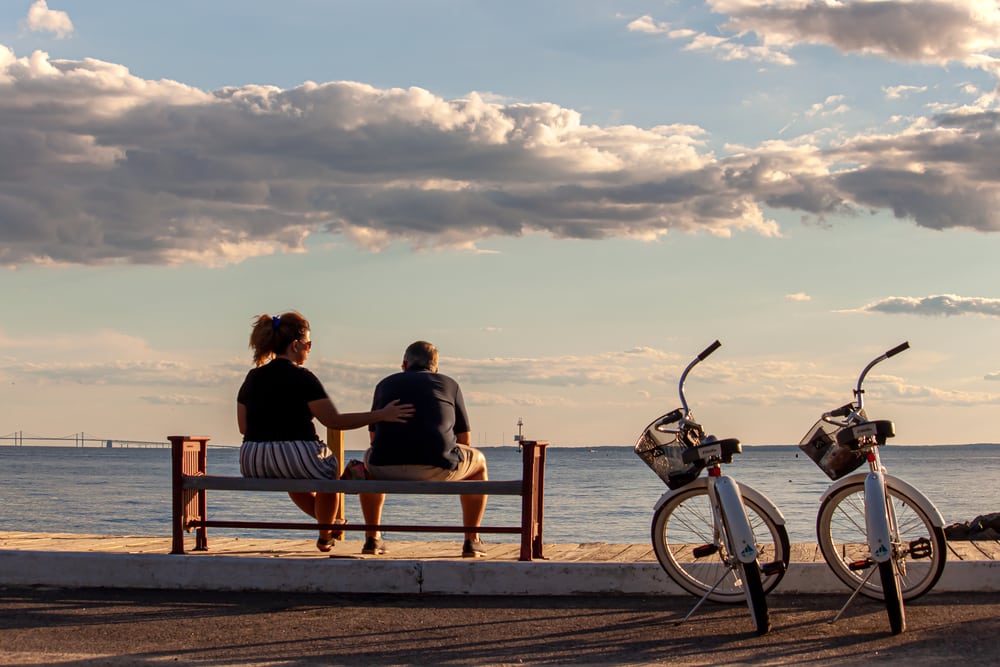 The Best VBT Bike Tours to Take This Year
VBT Bike Tours offers tours in destinations around the world, but it's their Maryland Eastern Shore & Chesapeake Bay Tour that most appeals to us – and not just because we partner with them for lodging for tour participants. It's truly an incredible tour and one that offers you an unparalleled glimpse into what life is actually like on Maryland's Eastern Shore.
The Eastern Shore excursion with VBT Bike Tours is an all-inclusive six-day trip around the Chesapeake Bay. These tours are offered throughout the spring and fall. Each day of the trip, you'll bike anywhere from 6 – 33 miles, spending 1 – 6 hours in the saddle each day. This is a relatively leisurely tour, offering mostly flat and rural roads with only a few gradual hills throughout.
As you travel along with VBT Bike Tours, you'll experience all about Maryland's Eastern Shore, including its maritime traditions and close-knit communities. You'll dine on the legendary cuisine like crabs and oysters, and you'll cycle along protected seashores, marshes, and coastal islands as you get to know this special place.
Highlights of the VBT Bike Tours on Maryland's Eastern Shore include:
Sailing the eastern shores with Captain Ed aboard the skipjack HM Krentz, an experience that includes a feast on the region's famous seafood.
Meander the wooden boardwalks at the Eastern Neck National Wildlife Refuge, where you can enjoy some of the best birdwatching on the Eastern Shore.
Travel on the country's oldest privately owned ferry (since 1760) as you travel across the Tred-Avon River.
Cycle the quiet country roads as you explore the Eastern Shore's small towns of Oxford, St. Michaels, Rock Hall, and Easton.
The cost of these VBT Bike Tours includes lodging at a charming country Inn, like Inn at Huntingfield Creek, eleven of your meals for the week, transportation to/from Baltimore or Washington DC hotels to the Eastern Shore, and your choice of touring bikes.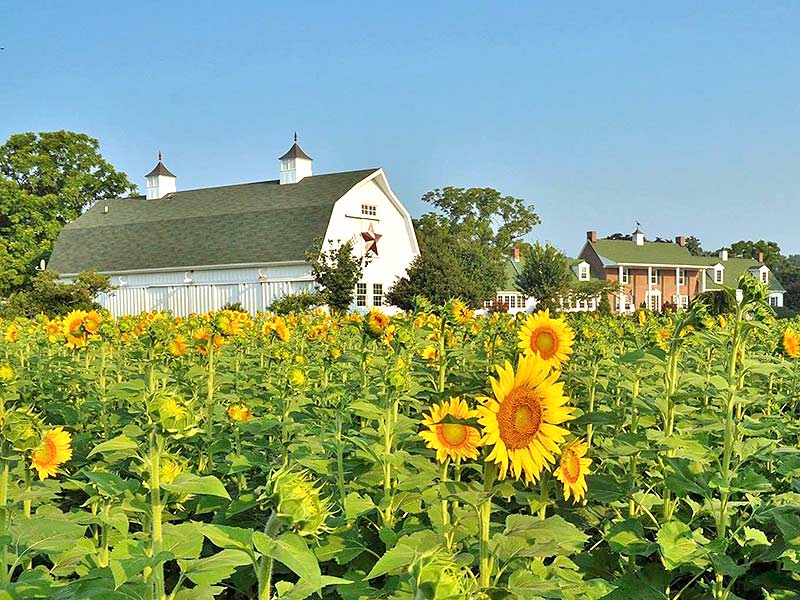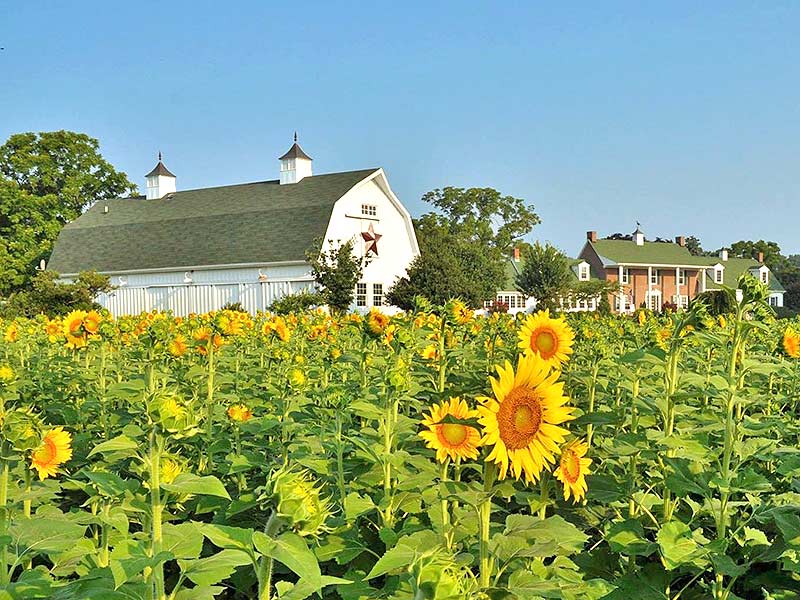 The Best Place to Stay on the Eastern Shore
Of course, VBT Bike Tours offer a fun and exciting trip around the Eastern Shore of Maryland, but you don't have to travel with them to enjoy time spent at our luxurious Bed and Breakfast in Rock Hall, MD. Our beautiful Inn is nestled on 70 stunning acres bordering the Chesapeake Bay, which provides the perfect escape from the busy hum of your day-to-day.
We offer a range of accommodations, too, including five handsomely appointed guest rooms in the gracious Manor House and seven fully-furnished private cottages for longer and more intimate retreats. From here, you're within easy reach of the charming town of Rock Hall, MD, where you're free to enjoy activities charter fishing trips, sailing excursions on the Chesapeake Bay, bike touring, walks in our nature preserves, visiting historic points of interest, and sipping wine at one of our Eastern Shore Maryland vineyards.
Whatever you come here for, our attention to detail and welcoming hospitality will help you feel at ease. If you're looking for the perfect place to relax, away from it all, it's time to book your room at our Eastern Shore Bed and Breakfast.