Summertime is almost here! Have you planned your long-awaited summer vacation yet? Treat yourself and stay at Inn at Huntingfield Creek on the Maryland Eastern Shore. Our charming waterfront town, Rock Hall, is filled with fantastic restaurants, serene beaches, a delightful downtown area, and more. Keep reading to find out how you can make the most out of your summer on the MD Eastern Shore.  
It's always the best time to visit the Eastern Shore! Download our complimentary Vacation Guide to learn the local favorites for restaurants, attractions, and events year-round.  
Free Chesapeake Bay Area Vacation Guide 
Summer on the MD Eastern Shore
: Must-Do Activities
Check out some of our favorite things to do in summer on MD Eastern Shore! 
Stroll Through Downtown Rock Hall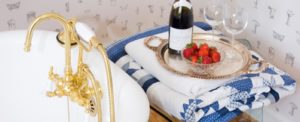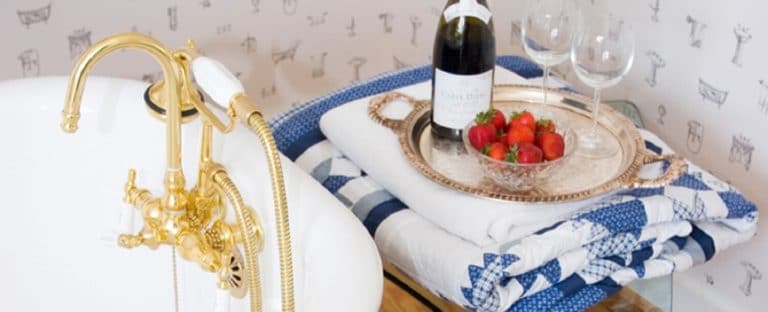 If you want to embrace the small-town feel of Rock Hall, head to Main Street and spend the day checking out local businesses. You'll find unique shops (we love Hickory Stick and Smilin' Jake's), the notable Mainstay music venue, Chester River Kayak Adventures, and more. Head to Java Rock Coffeehouse for a pick-me-up or Get the Scoop if you're craving a refreshing ice cream cone.  
Hit the Beach
Why should you travel all the way to Ocean City or Bethany Beach just to sit on a crowded beach? In Rock Hall, we have plenty of significantly less overcrowded beaches, and they're just as much fun. Rock Hall Beach offers a quaint strip of shoreline surrounded by stone barriers on each end, making you feel as if you've entered a secluded cove. The stones protect the waters, making it a calm beach ideal for swimming, especially for younger children. If you're looking for a livelier beach, head to Tolchester Beach, which features a full-service tiki bar and live music during the summer months.   
Dine at Waterman's 
Crab House
No summer trip to the Maryland Eastern Shore is complete without indulging in steamed blue crabs. One of our favorite local spots to enjoy these delicacies is Waterman's Crab House. Sit outside and gaze out at the Chesapeake Bay and order their Crab Feast, which includes Maryland steamed crabs, corn, and coleslaw. 
Visit the Eastern Neck 
National Wildlife Refuge
Our inn is surrounded by breathtaking nature, and we're less than 10 minutes away from the Eastern Neck National Wildlife Refuge. Take a day and explore the trails of this gorgeous park and keep your eyes peeled for migratory birds. During the summer, young eagles learn to fly and fledge from the nest, and butterfly numbers and diversity reach their peak.  
Stay in a Private Cottage at Inn at Huntingfield Creek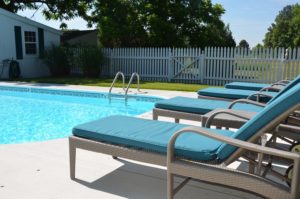 This summer, stay with us at Inn at Huntingfield Creek and turn one of our private cottages into your home away from home. Each cottage is beautifully decorated and features all the amenities you need for the perfect getaway. With plush bedding, spacious living areas, fully-equipped kitchenettes, and peaceful patios, you'll feel at home in no time. Plus, you'll have access to our onsite sparkling saltwater pool to cool off and work on your tan on those warm sunny days.  
Check our availability and book your summer getaway with us today!