Spring is a time to celebrate rebirth and renewal, and the awakening landscapes on the Eastern Shore of MD are in perfect harmony with this theme. There's no better place to bask in the beauty of this season than Inn at Huntingfield Creek. Plus, if you visit us during the weekend of Easter or Passover, we offer an outstanding holiday brunch. Keep reading to learn why you should celebrate Easter on the Maryland Eastern Shore.  
As you plan your getaway for Easter in Rock Hall, MD, be sure to download our complimentary Chesapeake Bay Area Vacation Guide. It features local insight on the area's best attractions, events, and more! 
Free Chesapeake Bay Area Vacation Guide 
How 
To
 Celebrate 
Easter on the Maryland Eastern 
Shore
Easter is a time to rejoice and celebrate! The winter season is coming to an end, and the refreshing spring air is emerging. You need to celebrate Easter in Rock Hall, MD.  
Enjoy the Beauty of the Inn Grounds
When you stay with us at Inn at Huntingfield Creek, you don't have to leave the property to experience alluring spring scenery. Our inn sits upon 70 spacious acres that embody the natural beauty of the Maryland Eastern Shore. As you stroll along our walking paths, you'll find gardens sending up shoots of glorious flowers to come and farm fields bursting with shades of green. The visiting birds are departing for northern climates, and our regulars are busy nesting. There truly isn't any other time that can compare to the vibrancy of spring.  
Indulge in a Bountiful Brunch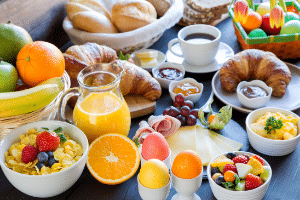 If our magical inn grounds aren't enticing enough, perhaps our bountiful Easter morning breakfast will convince you that a visit is in order! Our innkeeper, Joanne Rich, is a talented chef specializing in reinterpreting Maryland Eastern Shore favorites, like her famous crabcakes. This Easter/Passover, she will prepare an out-of-this-world meal with lively flavors and fresh ingredients, many from her gardens on the inn's grounds. We continue to practice social distancing at the inn, and there's plenty of seating between our dining room and library.  
Reconnect 
With
 Mother Nature
The weather during spring is fantastic—not too hot and not too cold. This means that this season is a prime time to get outside and reconnect with Mother Nature. We highly recommend visiting Eastern Neck Wildlife Refuge and walking out to their scenic pier. This is a top-notch spot for photography and watching the sunset. You can also use our complimentary inn bicycles and kayaks to explore the surrounding areas and the Chesapeake Bay.  
Celebrate at Inn at 
Huntingfield
 Creek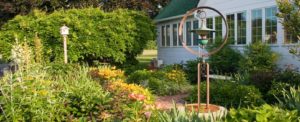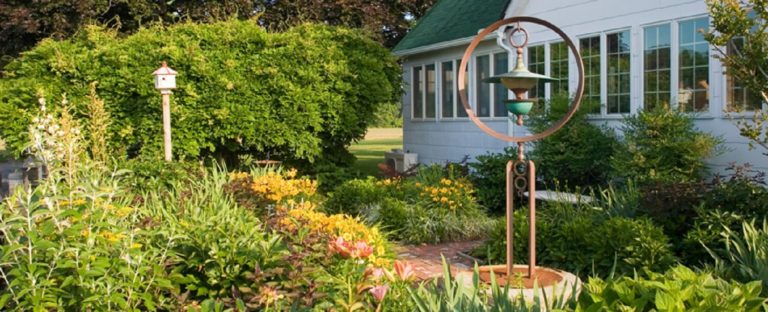 Whether you visit Inn at Huntingfield Creek during Easter, Passover, or another time during spring, you're always in for an unforgettable stay! You can reside in one of our private cottages, complete with an outdoor sitting area so you can enjoy the fresh air and scenery. Plus, the weather is still cool enough so you can cuddle up in front of your cozy fireplace.  
It's time to start planning your springtime getaway to Rock Hall today! We can't wait to see you soon!