During the autumn months, Kent County comes alive with colors of rust, auburn, and gold. It's truly a magical time of year. If you want to know where to view the best fall foliage on the Eastern Shore of Maryland, we've outlined the top spots for you.  
If you're curious as to what other activities you can enjoy during your trip to the Chesapeake Bay area, refer to our complimentary Vacation Guide. It has insider information on the best restaurants, attractions, and events in the area.  
Where To See the Best 
Fall Foliage on the Eastern Shore of Maryland
Nothing compares to the magical sight of fall foliage in Maryland! Check out our list of some of our favorite places to see incredible fall foliage on the Eastern Shore of Maryland. 
1. Eastern Neck National Wildlife Refuge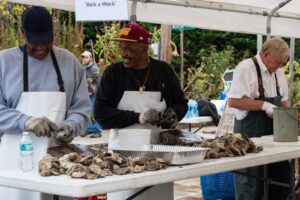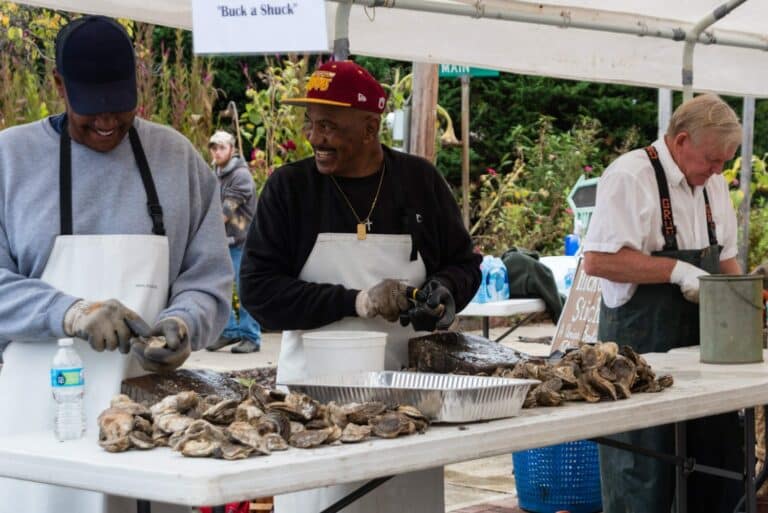 Only a 9-minute drive from Inn at Huntingfield Creek. 
The Eastern Neck National Wildlife Refuge was established to protect migratory birds threatened and endangered species and other native species of the Maryland Eastern Shore. This expansive refuge covers approximately 2,286 acres and offers terrific bird watching and leaf-peeping. Spend the day here by exploring one of the seven walking trails and taking in the serene views. We recommend taking a stroll down the Tundra Swan Boardwalk, where you can look far out across the Chester River and the Chesapeake Bay through the viewing scopes. 
2. Tuckahoe State Park
Only a 50-minute drive from Inn at Huntingfield Creek. 
Tuckahoe State Park is the ultimate location to bask in the glory of autumn foliage. This park has 20 miles of scenic trails you can enjoy via foot, bike, or horseback. Tuckahoe also provides canoe and kayak rentals so that you can gaze at the red, orange, and yellow trees from the park's 60-acre lake. For an extra special day, pack a picnic and enjoy a meal at one of the shaded pavilions or picnic tables. 
3. Elk Neck State Park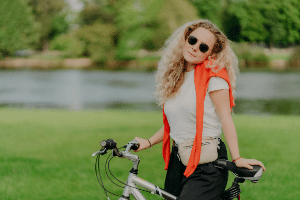 Only a 90-minute drive from Inn at Huntingfield Creek. 
Elk Neck State Park resides in Cecil County on a peninsula formed by the Chesapeake Bay on the west and the Elk River on the east. When you visit this park during peak foliage season, you'll be in awe of the changing leaves, vast marshlands, white clay cliffs, and sandy shorelines. Enjoy a plethora of activities at Elk Neck, such as fishing, picnicking, biking, and hiking. If you're looking for an easy, breezy walking trail that ends with a gorgeous view, take a stroll along the path that leads to the Turkey Point Lighthouse. 
4. Blackwater National Wildlife Refuge
Only an hour and 40-minute drive from Inn at Huntingfield Creek. 
The Blackwater National Wildlife Refuge is a waterfowl sanctuary for birds migrating along the Atlantic Flyway. An unbelievable number of plant and animal species reside in the refuge's forest, marsh, and shallow waters. The Blackwater National Wildlife Refuge is so expansive that it contains one-third of Maryland's tidal wetlands. Wow! The Wildlife Drive in the park is a gorgeous, scenic byway where you can view the fall colors and wildlife along the Blackwater River.  
What Makes Fall in Rock Hall, MD, So Special?
We've already outlined some ideal ways to experience fall foliage on the Eastern Shore of Maryland. If you're still curious why fall is one of our favorite seasons here, we'll name five reasons:
1. The Weather Is Wonderful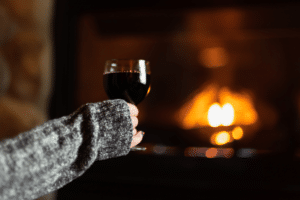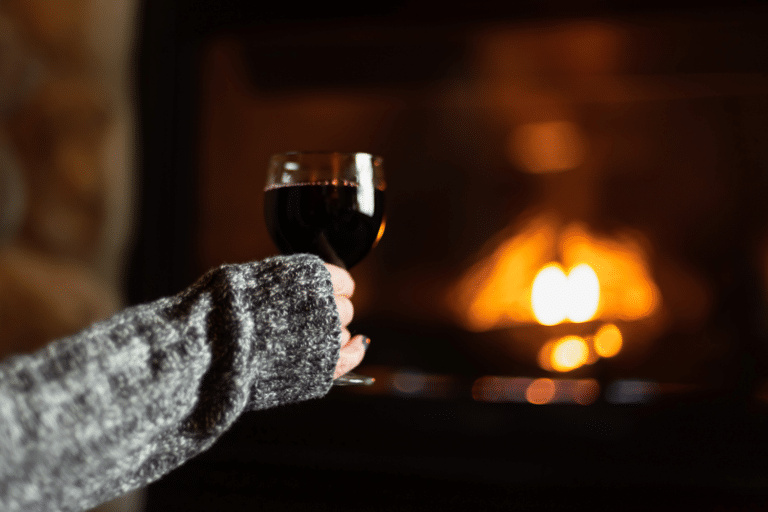 During fall in Rock Hall, the mild weather is ideal for throwing on a pair of jeans and a cozy knit sweater and take a relaxing, scenic stroll. You can expect temperatures to range from 45 to 75 degrees, but they typically stay around 65 degrees. 
2. Our Cottages Are Cozy
When you stay with us at Inn at Huntingfield Creek, you have the luxury of staying in one of our private cottages, each special in its own way. The cottages provide bistro kitchens and sitting areas, ideal for staying in and making a delicious autumn meal, like butternut squash soup or savory chili. Plus, each cottage is equipped with high-speed WIFI, making it easy for you to work remotely! 
3. The Inn Grounds Are Gorgeous
At our bed and breakfast retreat, you'll feel like you're in a secluded paradise during the fall. The grounds are expansive and provide outstanding Eastern Shore landscapes. You'll have access to complimentary bicycles, so you can explore the surrounding areas, which are rural, flat, and lightly trafficked. You can also rent kayaks and launch them into our inlet, where you'll have a blast paddling around our secluded creek. Keep your eyes peeled for migratory birds, such as Bald eagles, osprey, Tundra swans, and more!
4. The Oysters Are Outstanding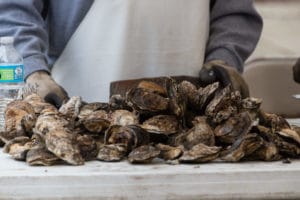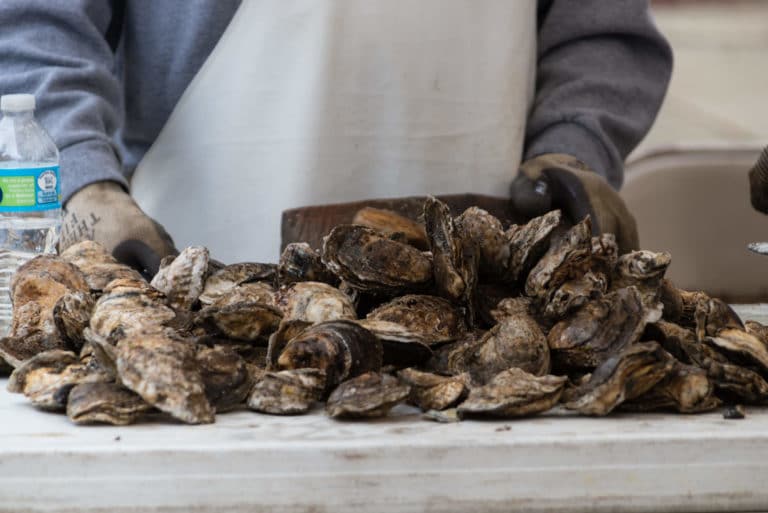 When it comes to fresh oysters, the rule of thumb is that you enjoy them during the months that contain the letter "r." Luckily for you, that includes the fall months! One of the best eateries in town to enjoy this delicacy is Bay Wolf Restaurant. They're currently serving fresh-caught oysters that will make your mouth water. 
5. The Rock Hall FallFest Is Full of Fun
The Rock Hall FallFest is a can't-miss event that's filled with food and fun and, of course, oysters! The festival is held in October at the Mainstay music venue and throughout Main Street downtown. It's a fabulous celebration of family, community, oysters, and the heritage of Rock Hall as a waterman's town. Fall Fest is a blast for people of all ages, and the best part is, it's free to enter! 
Stay in the Heart of Chesapeake County at Inn at Huntingfield Creek
When you're traveling and scouting out Maryland fall foliage, stay at Inn at Huntingfield Creek. Our elegant bed and breakfast is in the quaint village of Rock Hall. The inn sits on 70 acres of beautifully kept land that comes alive during autumn.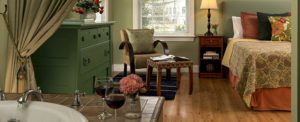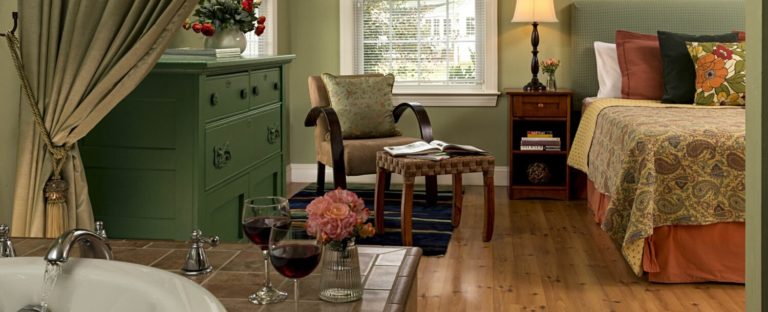 Experience the ultimate comfort and relaxation in one of our private cottages, like the Island Cottage. This cottage features a stone shower, large whirlpool tub, king-sized bedroom, spacious living room, and furnished bistro kitchen. You'll have everything you need to feel at home. The two-sided fireplace is ideal for getting cozy on an autumn evening. You can also sit outside on your deck patio and breathe in the crisp, fall air.  
It's time to start planning your getaway to the Maryland Eastern Shore. Check our availability and get started today.